I think we can all agree that a really fun family tradition is taking the kids to see the Christmas lights in Wichita! I love the Christmas season as a whole and everything that goes along with it! Going to see light displays are some of the most cherished holiday memories I have from my early childhood.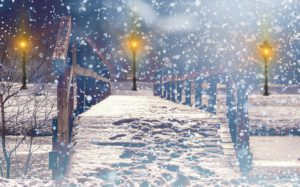 I love revisiting those feelings by seeing my own kids enjoy that part of Christmas wonder. In case you can't wait any longer to find out, after the next few small paragraphs the list begins!
In our home we celebrate the birth of our Lord and Savior, Jesus Christ. He is the greatest gift of all, but we also enjoy many other aspects of the holiday in addition to The Reason for the Season. After all, it's the most wonderful time of year, right!
It should be the case all year long, but this time of year especially is about giving thanks, appreciating and giving to our loved ones, and giving in some way to those we don't even know. And for many of us this time of year is also about remembering loved ones who are no longer with us.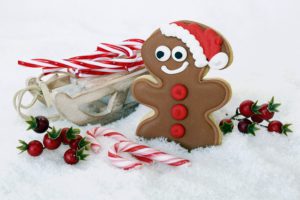 Those cornerstones along with several other pieces, put together a meaningful and complete Christmas puzzle. The traditions and wonder come together to compliment the Christmas Spirit that is all around us and in our hearts.
So grab some cookies, hot cocoa, or even some pie, and enjoy the ride!
Like a ticking time bomb, Wichita is going to burst with Christmas cheer after Thanksgiving Day when residential areas will be adorned with tens of thousands of lights to officially launch us into the Christmas season!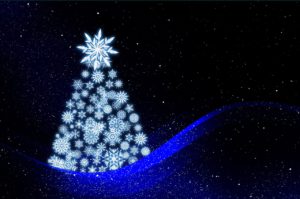 From small lighting presentations to complex showings with music, there's a huge array of jolly entertainment for your entire family.
Here's a list of a few very popular Christmas lighting displays in Wichita:
A number of light displays in the air capital accept contributions for their efforts and others charge a small fee. Additionally, a number of are in residential areas and are free to drive by and enjoy.
Watch out for signs that show a radio station channel to turn to for music corresponding with the lights.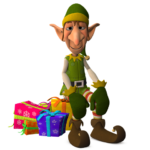 Hi there.
Drive slowly and watch out for kids and elves!
Entrance for The Arc's Lights is at Douglas Ave and St Paul St.
(4 blocks West of Meridian)
Pictures courtesy of the Arc's lights.
This event is exceptional particularly since almost all the Christmas light spectacles are made by volunteers working tirelessly to put this wonderful series together every year.
The jolly fat man will also be around for photos the very first two weekends.  Friday, Saturday, Sunday of the 1st two weekends from
5:30 – 8:30 pm
Nov 29 – Dec 1
Dec 6 – 8
Inside The Arc's Building
Opening Night: Thanksgiving (Nov. 28- Dec. 28th)—5:30 to 9:00 pm;
Fridays and Saturdays —5:30 to 10:00 pm; $10 Admission nights
Sundays – Thursdays —5:30 to 9:00 pm; $10 Admission night on Sundays and free will donations Mon-Thurs.
Then Christmas Eve— 5:30 to 11:-00 pm; Donation night
For more info. Click: TheArcsLights
701 Amidon St, Wichita, KS 67203 (Right past Sim Golf Course) Open November 23 – December 31, excluding Christmas Eve and Christmas Day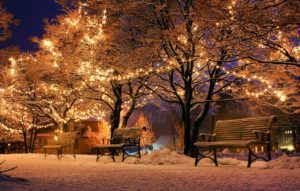 Come and be involved in Wichita's largest light exhibition at Botanica Illuminations. They have no known affiliation with the Illuminati…. 🙂
Gather up and take your family through over 18 themed Christmas gardens. You will love their more than 2 million dazzling lights and 300 lighted trees.
Stop and buy some hot coffee, hot chocolate, or apple cider, then s'mores or some other yummy treats all throughout the displays. Midway through your walk if it's your thing, wait in line to meet Jolly St. Nich.
There are warming stations along several paths plus the indoor area with music and plenty of seating. And you won't miss the choreographed show with over 50,000 Christmas lights set to music.
November 29th – January 4th 
Sunday – Thursday Hours: 5:30 – 8:30 pm
(shuttle pickups from the South gate and the art museum if you want them)
Friday – Saturday | 5:30pm-9:30pm
Closed Christmas Eve and Closed Christmas Day
Admission:  $12 Adults, $8 for military, members, and youths.
1462 N Coolidge, Wichita, KS 67203
Referred to as a very ideal Christmas light exhibition in Wichita, Christmas at the McKinneys' is just a typical home where the household takes far more than typical pride in their own holiday merriment.

The display remains open to all. Donations are accepted and shared among different charity organizations. Open November 22 – December 31
Hours: Opens nightly at 5:30 pm
Admission: Free
1021 N Azure Cir, Wichita, KS 67235 or anywhere close to that you will see it!  Officially opened November 28th.
Admission: Free
Located in West Wichita in the Deer Glen Neighborhood at the intersection of 119th and Central.
This west Wichita display of group holiday effort incorporates many homes in one particular neighborhood who are definitely enthused about the Christmas season.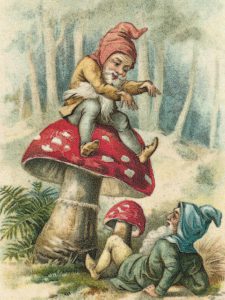 It is a beautiful display by a bunch of team holiday cheer-meisters!  Watch out for kids and elves!
You may want to bring your camera to capture shots like the one above as you go through the whole display, as you can also share photos on their Facebook page.
Lights on Gold Street
Address: 5336 S. Gold, Wichita, Kansas.
(beautiful pic. from their website)
Jump in the car and listen to 99.5FM to see more than 13,000 lights dancing in sync to some great Yule Tide music. This private light series is available to all the Wheat-land people and it has been around since 2009.
Kick off the celebration at Lights on Gold Street around Thanksgiving and adore the display of lights through the New Year.
Hours of Operation:
Sunday – Thursday: 5:30 PM – 10 PM
Friday – Saturday: 5:30 PM – Midnight
620 N. Stratford, Wichita, KS
The effort of a single family will pay off as people will be attracted to the joy of The Marshall Family Christmas lights.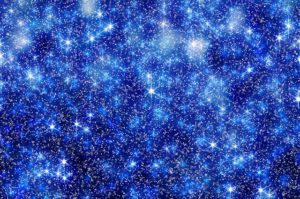 With Christmas light displays at to 5:30 pm, drop by once you get off work and listen to 91.7FM to know the music which matches with the lights.
The display is absolutely completely free of charge.
Check out their cute message below! (from ther FB page)
~Please turn off your lights while viewing… also…
~Please do not block our neighbor's driveways nor the intersection or street. Limos this means you too!
~Do not crank up your stereo.
~Don't Litter, Don't ask to use the restroom, Don't honk.
~~No Large party buses.
Do ~ Please Do~ Donate and Remember our message:
Jesus is the Reason ~ For the Season!
God bless you and your family!
We will Donate 100% of the money collected to The Lord's Diner and St. Anthony Family Shelter.
Ha, take that limo drivers!
Open November 22 – January 6
Hours: Opens nightly at 5 pm
Admission: Free
1841 S. Glenn, Wichita KS 67213
C.L.A.U.S. INC.
This group really represents the Reason for the season! Just check out this pic from their site. Every knee shall bow, even the saints!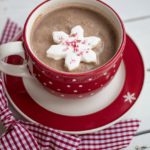 Drop by the Sub Station for Christmas lights, then meet the Jolly-C.L.A.U.S. Inc. man and also feel the enchantment of The real Reason for the Season. It's fun for your entire family!
Santa is happy to announce the dates for the 2019 Christmas Season!
Nov 28, 29, 30
Dec 5, 6, 7
Dec 12, 13
Dec 19, 20, 21 6 pm to 9 pm
​Note that Santa will NOT be at the
North Pole (Wichita branch) on Saturday, Dec 14th!
Lights of Matthew 5:16
Let your light so shine before men, that they may see your good works, and glorify your Father which is in heaven.  Matthew 5:16
Tune to 96.7
May these lights bring glory to our Father in heaven at this time of His son's birth. Jesus is the light of the world and we cry out to him as our Lord and Savior daily.
Music broadcasting on 96.7 FM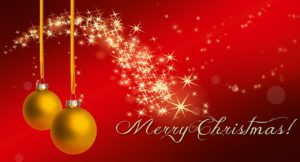 These are merely some of the extraordinary light displays in Wichita this year.
Feel free to share more places with great lights in or around Wichita. These are just a few that we enjoy. 
Also, we welcome your Christmas memories of any kind that you would like to share below!
Thanks for visiting our blog, our Wichita flag themed clothing store, and our and Shockers merch store!
And again,
Merry Christmas!
Alexa