I love Italian food! There are many wonderful Italian restaurants in Wichita, Kansas. The Italian food around here is amazing and we have the ultimate Italian lover's list! Right after this honorable mention is the top list of the best Italian Restaurants in Wichita, KS.
Italian food is delicious and it stands out as a favorite of so many people because of its unique ingredients and methods of preparation. Speaking of unique, AJ's Sports Grill , who is not only one of the best pizza places in Wichita but I feel they rank with some of the best pizza anywhere. And I've been around!
However, they aren't on this list because AJ's is a sports bar and not an actual Italian restaurant. However, I felt compelled to mention them because of their awesome pizza.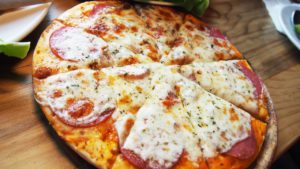 If you want the best pizza Wichita, KS has you covered. If you want the best Italian Wichita, KS is the place to be!
One can hardly talk about Italian food without mentioning the pizza pie, which is the top Italian choice of so many. We will have plenty of other pizza pros on this list I assure you!
Many Italian food lovers would go to great lengths to have a taste of their favorite authentic meal. There is no need to travel far to get that Italian masterpiece because it is here. Yes, fresh hot spaghetti and many other delicious dishes of Italian cuisine! One of many great benefits of being a Shocker is you don't ever have to wonder if there are any great Italian restaurants close by!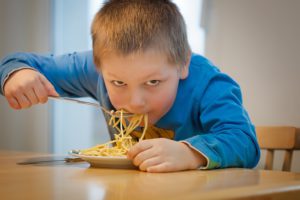 If you love Italian food and you are currently visiting or living in the air capital then you should know we have wonderfully authentic and best rated Italian right here in the river city. Here is the selection of which you should definitely try!
Most of these restaurants serve lunch and dinner and they mostly open by 11:00 am and close at 9:00 pm, sometimes 9:30 pm, depending on the restaurant and the day you choose to visit.  Links are provided for your convenience.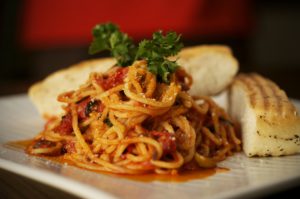 Located on Douglas Ave, this restaurant offers Italian dishes of all types that you will love. As expected, you will get pizza in this restaurant, together with traditional plates and other meals that are vegetarian friendly and also gluten free.
A family friendly restaurant and their food is fresh, tasty, and well presented. Their main menu includes different types of Pizza, Calzone, Panini, Bambini, and many other Italian treats.
If you want to visit a restaurant offering Italian cuisine, you should try visiting Bella Vita. Located on West St. This is a great place to get Italian food and they also have vegetarian friendly meals. In addition, lovers of gluten free foods will find this place welcoming as they offer gluten free options as well. The food tastes great and the service is awesome there! I feel it is something you will enjoy.
One of the cuisines you will come across here include Chicken Pomodoro, which is chicken sautéed with fresh tomatoes, basil, olive oil and garlic with light marinara sauce, served over penne pasta.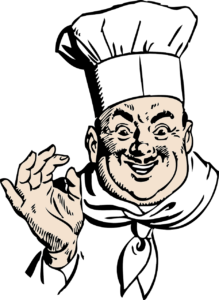 Another delicious classic you can order from this restaurant is Fettuccini Alfredo, which is my favorite, fettuccini pasta sautéed in a homemade white Alfredo cream sauce.
Other greats I recommend you enjoy include Chicken Cacciatore and Chicken Damabianka.
The name sounds Italian, doesn't it? Voted Wichita's best pizza six years in a row. Yes, just as the name sounds, the cuisine in this restaurant is really outstanding. This one is also located on Douglas Ave. and offers great Italian meal options, various types of pizza, and fresh toppings.
Here you will surely eat every bite as the pizza is delicious and the waiters are most attentive. In this restaurant, you get treated well and served whatever you want, be it lunch or dinner. They offer catering services and Gluten-sensitive options.
A classy restaurant with gorgeous décor, this restaurant is located on Broadway Ave, in the Ambassador Hotel. Here you will get various choices of great Italian food, as they offer assorted tasty Italian delicacies.
In this spot, the Alfredo sauce is amazing, the Eggplant Parmigiana tastes delicious, the knot rolls are splendid, and everything is superb!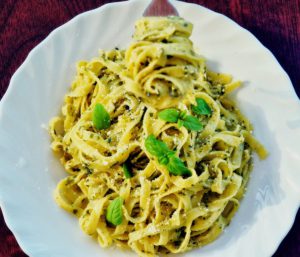 Offering Italian and vegetarian friendly options, this restaurant is a great option for lovers of Italiano! It is located on Central Ave. The food from this place is fresh and made from the best Italian ingredients. The foods here is authentic and the atmosphere of the dinning room is awesome with prices that are very reasonable.
Here you will get tasty Italian and vegetarian friendly foods with the right toppings and flavors. This restaurant just like many on the list offers lunch, dinner, and catering services. It is located on Rock Rd. In this restaurant with a fancy dining room you will receive some of the most mouth watering dishes.
You probably won't find any Wichita Italian cuisine list without this hometown favorite because DeFazio's is here to make you experience the great taste you love. An Italian restaurant situated on Amidon Ave. It is a nice place for family to eat with a pleasant atmosphere and lots of assorted traditional Italian favorites.
Think Angelo, think Italian. This Italian restaurant located on Central Ave. is just as good as the Italian comfort food of the old Angelo's from the same owners and recipes that have been either around Wichita or in Derby for over 50 years. They must be doing something right. I must say, you will be served yummy Italian at this restaurant, be it pizza, spaghetti, or any other Italian treat you may fancy.
In this restaurant, you can choose from many appetizers. They also offer great sauces and salads. You should try their garlic bread stuffed with mozzarella cheese along with marinara sauce or the sliced Italian sausage sautéed in olive oil, garlic, shallots, basil, and marinara.
This is another awesome place to try out, as the atmosphere is great and the food is delicious. Also located on Douglas Ave. this restaurant offers great Italian! Whether you are going there for lunch or dinner, you will get your desired treats with specialty sauces such as marinara, olive oil, garlic, basil, Alfredo, and alla panna. Their salad options are awesome too!
A great and reliable place to have lunch or dinner. This well-known classic restaurant offers all the great Italian treats you love where you will surely ask for more. So whenever you are looking for a solidly faithful Italian cuisine, give Olive Garden a try.
They offer tasty meals for lunch, and they also offer different variety of sandwiches such as the Meatball Parmigiana, which consists of baked French bread topped with meatball marinara sauce and mozzarella cheese. Another great treat is the Philly Cheese Steak made up of baked French bread topped with sautéed onions, green peppers, mozzarella cheese, and of course, sliced steak. You will also come across other great options I enjoy like the Chicken Parmigiana sub.
These are some lovely restaurants with delicious Italian favorites. Their tasty cuisine will not let you down!
Did we forget one that you think should make our list? Let us know by commenting below!