Are you on the lookout for pumpkin patches near Wichita, KS? Are you looking for corn mazes, gourds, hay-rack rides, and other fall activities in or around the Air Capital? Well you have come to the right website, my friend!
There are definitely some great pumpkin patches in Wichita KS, but some of the best are right outside the city limits of the river city. Scroll down to see Our Pumpkin Patch Party List!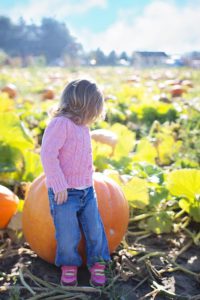 Whether you only want a pumpkin patch in the great ICT, or cool corn mazes in Wichita, KS. We have some awesome choices in this post! Many of these patches have a great variety of pumpkins to select from.
Although, to make it more fun for the kiddos, you'll of course want to find a place that has additional activities they will really enjoy; such as a corn maze, hay rack ride, or maybe even a spook house for the older kids.
If you are on a tight budget, there are great options to save you money and still have a fun experience picking out a pumpkin and making good memories. After all, a pumpkin from a farm is much cooler and way more fun than picking one up from Dillions or Walmart.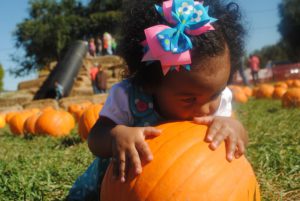 Many pumpkin patches and corn mazes generally open in mid-September. Some opened a bit sooner, but if you are reading after this update, you only have a couple weeks left to hit a patch!
So get started planning your fun memories for those little bundles of joy! Trust me when I opine that kids love a hay rack ride! Also, picking their own pumpkin at harvest time is a neat experience for them!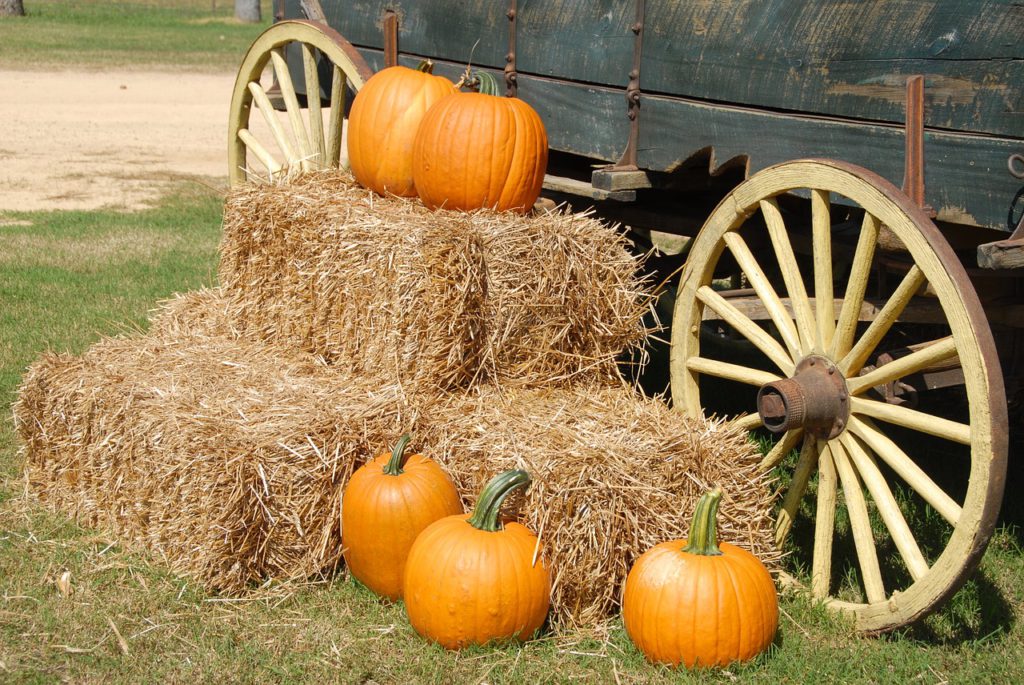 The pumpkin patches presented below offer similar features and activities. This list is not in any particular order.  They are all good choices!
• Applejack Pumpkin Patch- 
10007 SW. Indianola Rd • Augusta, KS 67010
Tuesdays-Fridays 9:00-3:00 (closed Mondays) Saturdays 10:00-6:00 PM Sundays 12:00-6:00 PM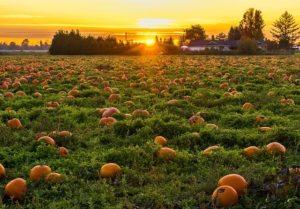 Just outside the East Wichita border, The Applejack Pumpkin Patch kicks off our list because they seem to have all the goods!
They have train rides, corn and milo mazes, tractor-pulled hay rack rides, previously picked produce, refreshment stand, picnic area, petting zoo, and too many more fun things to list. After all, this is a blog not a book!
I will have a link to their website and all the other patches as well, so you can get more information and look at more pictures if you'd like!
The fields at Applejack are filled with those pumpkin treasures! The petting zoo has goats, rabbits, chickens, and fish. You can feed the goats and the fish so be sure to bring some quarters to buy the chum!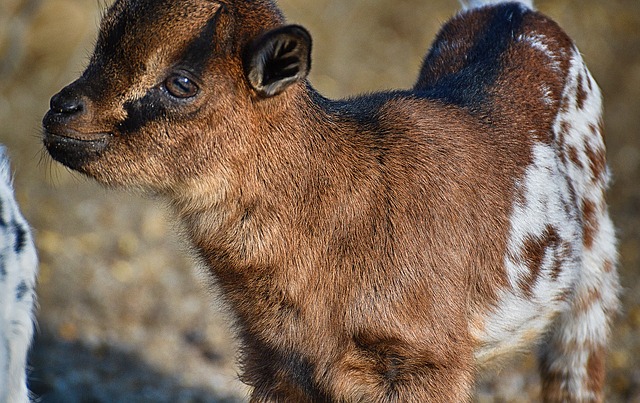 Have some refreshments like funnel cakes, slushies, and shaved ice. Families are encouraged to play together in this impressive outdoor, low-tech, farm oriented setting.
Whether you're interested in a conventional outing in order to find your very own pumpkin or just wanting a local family adventure, this patch has you covered! Have a blast on their zip-line, rat racer, hay forts, and tire swings. Check out their pumpkin cannon and paintball shooting!
There's plenty of fun for the whole group! We could probably do a whole post just on this place alone.
Dates of operation: Open for fall family fun the last full weekend of September through the end of October.
Admission price
$9.00 per person (2 and under are FREE) – pumpkins extra and sold by the pound– market value
See website for discount info. on admission.
Most all activities at this patch are included in admission cost, except for pumpkins you buy to take home and pumpkins you destroy in the artillery line!       www.applejackpumpkinpatch.com
• Pumpkins at the Park- Tanganyika Wildlife Park,
1000 S. Hawkins Ln, Goddard, Kansas
Oct.19, 20, 21 and 26, 27, 28 (6-9:30 pm)
Celebrate with kid friendly activities, characters, inflatables, waterfall light show, a 3-D maze, Fire Performers, and last but not least, animals.
Guests of all ages will love watching their performers twirl, throw, and yes, even breathe fire.
A party like Pumpkins at the Park would be incomplete without a lot of pumpkins! Kids of all ages can visit their pumpkin patch to find the perfect pumpkin (pumpkins are an additional charge).
You can't go wrong with Tanganyika!
Tuesdays-Fridays 9:00-3:00 pm (closed Mondays) Saturdays 10:00-6:00 pm Sundays 12:00-6:00 pm
Cost: $15 Each
http://www.pumpkinsatthepark.com
• Meadowlark Farm Pumpkin Patch– 11249 SW 160th St, Rose Hill, KS 67133 (just east of Wichita, Kansas)
Fall Hours: Wed- Sat, 10 am – 5 pm, Sunday 12-5 pm
This farm is a Pick-Your-Own peach and apple orchard, pumpkin patch, and they sell Hard Cider (Don't booze and drive).
Snacks, salsas, jams, slushies, ciders, regular pumpkins and mini-pumpkins.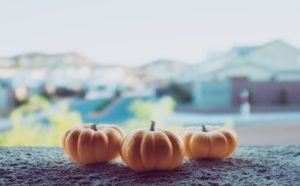 Costs: A tractor/hay rack ride to and from the pumpkin patch costs $3.00 per person regardless of age with a minimum of 5 riders.
If you have less than that you can just hire the whole ride to and from the pumpkin patch for $15.00 (rides every 30 min. or walk the 10-minute trek for free.)
http://www.themeadowlarkfarm.com/ or Facebook: MeadowlarkFarm
• Walters Pumpkin Patch-  10001 NW U.S. Highway 77, Burns, Kansas 66840
In Walters pumpkin patch, pumpkins are available at the store or Farm-stand, Pump-Kin patch-pick Inside the field, a fall festival, train rides, corn maze, child-sized maze, and goat walk.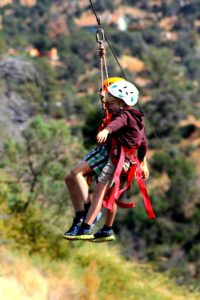 They have tractor-pulled hay rides, a swaying pillow, gift shop, concession stand, picnic area, face painting exhibition, jumping cushion, pony rides. Did I mention zip-line?
They also have other farm animals grazing about and birthday celebrations available to plan for your kids.
Cost: Admission on Mondays through Fridays is $10. On Saturdays and Sundays, pumpkin patch admission is priced at $13.    www.thewaltersfarm.com
• Bergmann's Corn Maze & Pumpkin Farm 
Wichita's largest Corn Maze
They have the largest corn maze in Wichita (15 acres). Over 200 fun trivia questions and brain teasers are located throughout their maze. Answer so many correctly and win a free pumpkin. Also enjoy one of our many other attractions when visiting the corn maze: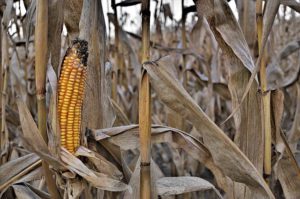 Trailer Rides
Inflatables
The Mindless Mini Maze
Giant Slingshots
Movies 

(FREE)

Carnival Games
The Two-Headed Copperhead
Tractor Tire Swing
Tornado Twister
Merry Go Cycle
Quad Teeter Rider
Fun Ball
Concessions
Pony Rides
Petting Zoo 

(FREE)
visit www.bergmanncornmaze.com
• Klausmeyer Dairy Farm- 8135 S 119th St W
Clearwater, KS, 67026
Price $7.00  for mostly everything (ages 2 and under free)
Klausmeyer Dairy Farm is a fun place with awesomely-nice people!
They have a huge-awesome jumping pillow, pumpkin patch, farmer ninja warrior, hay bale, barrel rides, hay wagon rides, petting zoo, pig races, sorghum maze, barn of fear, corn maze, and zombie paintball.
Pumpkin Patch & Corn Maze -10 am-7 pm
Day time Zombie Paintball – 10 am-7 pm
Zombie Paintball that's Glow in the Dark and an
Evening Corn Maze 
7 pm – 10 pm
Sundays: 
Pumpkin Patch & Corn Maze – 10 am-7 pm
Day time Zombie Paintball – 10 am-7 pm
Wednesday & Friday Evenings:
(by appointment only)
Zombie Paintball (Glow in the Dark) & Corn Maze
Their last day of the season open to the public is November 4, 2018

•Mr. Gourdman's Pumpkin Patch
3750 S. Dusty Rd
Derby, KS 67037
Close by in Derby, Mr. Gourdman's Patch has all you need for a fun time at a pretty low price.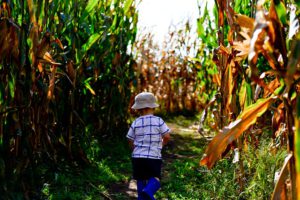 Much more than just a patch, they have a corn maze, mulch mountain, hay maze, nature trails, horseback rides, tractor rides, canoes, and you can even fish!
Admission Prices     $7.00 per person
(kids 3 and under free)
$5.00 for Military (show ID)
*** Pumpkins are extra and
are sold by size
• Kansas Maze in Gaeddert Farms-
13209 E. 82nd Ave, Buhler, Ks 67522
September 29-October 27
Fridays 6 pm-10 pm
Saturdays 2 pm-10 pm
Sundays 2 pm-8 pm
Weekdays available by reservation only.
Wow, 20 years and still going strong!
This Kansas maze has pumpkins that are available at the store or Farm-stand, Pumpkin patch-pick inside. They have a location for picnics and also wedding receptions.
Where Getting Lost Has Never Been More Fun!
We hope this information helps you decide on a fun time!
Enjoy your loved ones!
Please Share and Like us!