Nestled in the large, sprawling state of Kansas, there is a city which has delicious cuisine for every kind of food-lover. Welcome to your list of the top restaurants in Wichita. From sizzling steaks to mouthwateringly fresh seafood, you will definitely adore the culinary scene in this beautiful city.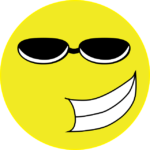 After a long day of visiting the gorgeous sites, walking the historical roads, nature trails, and maybe even buying a Wichita flag shirt from ICT Threads, you may very well be hungry and conflicted from the huge variety of places to eat in this town. Don't worry – we've saved you some trouble in your choosing. Read on to find out about some of the best eateries in Wichita!
There are too many great places to eat here just to narrow it down and call this list the top ten 10 restaurants in Wichita, KS or the best rated restaurants in Wichita, KS. Therefore, we simply call this list some of the top picks!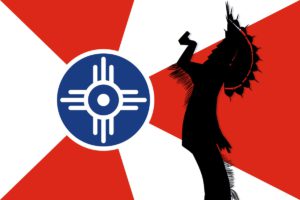 If you're craving a meal of seafood, then Redrock Canyon is the place to go. They specialize in serving amazing combinations of American and Southwestern cuisine; paired with the warm, friendly environment, it is the perfect place to visit with your friends, family, and significant other alike.
Their seafood dishes are the most demanded, but Redrock Canyon Grill also serves a large variety of other items including BBQ ribs, chicken enchiladas, pork chops, shrimp scampi and much more. It is all good at Redrock.
Located in the same place as The Brickyard, Public has made a fine name for itself with its freshly collected ingredients and wholesome meals. The restaurant has strong ties with local farmers, from whom they directly collect produce to make delicious contemporary American meals.
Their dishes range from banh mi (slow cooked pork shoulder with sauce, cilantro and a baguette), to garlic fries, Cuban sandwiches, brisket tacos and much more. Public is special for the live music venue, and its location at the bottom floor of a restored warehouse: it's a perfect place to gather with loved ones.
A comfortable, laid back restaurant whose food is so famous that you may need to make a reservation to get in. Doo Dah Diner always has a line outside their doors and for good reason too; customers rave about their fantastic breakfast meals and are always craving more.
They serve traditional Kansas styled dishes; the bestsellers are Chicken and Waffles and Crab Cake Benedict. Chicken fried steak and eggs and crispy corn beef hash are also very popular on their menu! Please note that Doo Dah Diner only serve breakfast and lunch dishes.
Like the name says, this place is highly popular for their barbeque! Bite Me BBQ's signature dish, their smoked prime rib dinner is talked about far and wide by the people in Kansas.
The restaurant was also featured by Kansas Magazine as one of the best restaurants for barbeque in the whole state. Do give a visit if you're in the mood for a fulfilling barbecue meal or maybe a traditional sandwich.
Craving Vietnamese food? If that's your thing, look no further, because My Tho is just the right place for you! They serve traditional Vietnamese cuisine such as the American favorite noodle and beef broth soup (pho) and bahn mi sandwiches.
Vegetarians can indulge veggie and baguette meals and order a soothing iced tea on the side. The food there is affordable and fulfilling and this place fosters a comfortable family environment.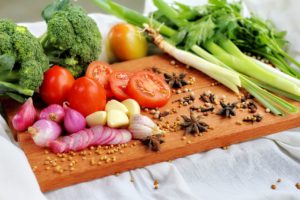 A gorgeous, popular restaurant in Bradley Fair, Wichita. They cater to people of all sorts of tastes – shawarma, lobster and hummus are just three of the many fabulous dishes Bella Luna Café has to offer.
Did you know that they have voted for making the best hummus for 12 years in a row? They also received awards for making the best sandwich and best salad too! The Café's Mediterranean cuisine is also extremely popular among their customers.
Remember me saying that Wichita has the right sort of meal for everybody? Well guess what – this beautiful café serves Japanese/Korean food. Experience the tastes of Korea in the U.S. and try your hand at some delicious spiced Kimchi!
The spicy beef soup or a tempura udon – are both dishes close to every Korean lover's heart. Talk about "tempura appetizers", "excellent miso" and "ramen noodle soup." They have awesome sushi! Yumm!
This restaurant is adored for its beautiful outdoor patio which is located on the water. Take your meal of crab cakes and Baha fish tacos outside to enjoy the food in the open air!
Newport Grill is famous for its American grill routines, and specialized in serving fresh seafood and steak.
Looking for something light and warm? Well then, take a walk to Tanya'a Soup Kitchen. Perfect for vegans, vegetarians and carnivores alike, Tanya serves soups for the soul made from freshly grown local ingredients.
If it is your first time, then be sure to try the flight of soups which is a delicious sampling of the day's four selections.
Every great city needs an iconic burger spot; for Wichita, Fizz Burgers and Bottles definitely sets the mark. Enjoy glorious beef patties topped with any add-on you can possibly think of!
Be adventurous and go for a fried egg and avocado, or seek comfort in juicy bacon and cheese. The restaurant has a unique array of signature sauces which will leave you wanting more.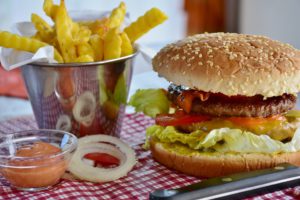 What are you waiting for? Plan your trip to Wichita's food scene now and set out to try these amazing dishes yourself!
Hey, you forgot about _______!