It's That Time Of Year Again, Wichita!
The Kansas State Fair is upon us! Aren't you excited?!? Okay, maybe that's overstating it just a bit. Nevertheless, you have yet another chance to take your lovely family and friends to Hutchinson's yearly extravaganza known as The Kansas State Fair.
From fun rides and slides to unique exhibits and demonstrations, there will truly be something for everyone in your group to appreciate. There will be a petting zoo for the kiddos as well as a birthing center where people of all ages can observe newborn calves, lambs, goats, and little piglets. They're going to have big, beautiful horses, miniature horses, and of course, sheep.
There will be desserts galore, like pies and funnel cakes. Have yourself some traditional American food or live it up and sample all-things-fried; things you didn't even realize were possible to fry and still be edible (more on that below). The 2018, Kansas State Fair will be from Sept. 7-16
Never Been To The Kansas State Fair?
Maybe you hear the phrase state fair and images come to your mind of cowboys with lassos, banjo-strumming-country-folk, and cow milking contests.
Maybe you then ponder "that's probably not for me," Well that is because you are most likely stereotyping some of your fellow Kansans. Not to imply that all stereotyping is inherently wrong, but many stereotypes are definitely incorrect.
While some aforementioned things may indeed occur at a typical state fair such as this, I can assure you that most of those partaking in such activities at The Kansas State Fair, are some of the nicest people you will ever meet. But don't forget that there are plenty of other activities for you and yours to enjoy at the Kansas State Fair.
There Is So Much To do.
Just as the great city of Wichita has plenty of fun things that we love to do, and some in particular which may be more appealing mainly because they are family traditions; that is also the case for our great state as a whole, when it is Kansas State Fair Time.
In my opinion, every Kansas family should go to the fair at least once.
Whether you go to enjoy the venue for great concerts performed by some world renown bands (see below), in addition to more local musicians; or you go primarily for the reason I have in the past, which was to create fun memories for your family while spending quality time with them.
Of course, you can spend quality time in a thousand different ways, but maybe you just want to do something out of the ordinary.
From traditional to more creative competitions of many sorts. Whether it be agriculture, floriculture, or horticulture. That's a lot of culture people!
If those don't interest you, there are Photography and other Fine Art competitions, as well as Wood Carving Demonstrations, Japanese Beading Demos, Candle Decorating, China Painting Demonstrations, Fused Glass Demos, and Magic Shows.
For your little science lovers, let them observe Dr. Goddard's Lab (from The Kansas Cosmosphere also in Hutchinson). Maybe he will blow up something with dry ice! Plus, there are multitudes of free stuff and samples from many varieties of booths and exhibits throughout.
And Now To Name A Few Things That Probably Won't Surprise You!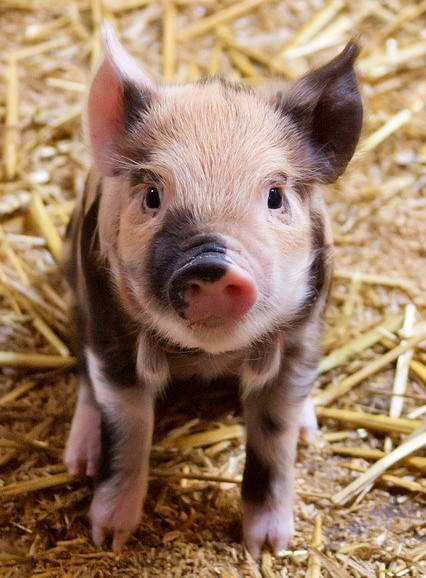 There will be "Celebrity Grape Stomping"! I am sure that is very exciting..Not.
Don't miss The Kansas Arm Wrestling Contests, Shooting Competitions, Pigeon Judging, and a Celebrity Goat Milking Competition! (Oh boy!). See the states' largest pumpkin. Watch a sheep shearing. Did I mention The Goat Milking Demo?!? There will be pig races AND DON'T YOU DARE FORGET The Great American Spam Championship!!  There are competitions that I didn't even know existed. And can you say Llama show?!?
                         Okay, maybe a few stereotypes are justified.
Cool Off And Eat Fried Stuff!
Take a break from the heat in the Air conditioned Cottonwood Court (food court). It consists of two levels with well over 20,000 sq. ft. of open floor space combined, and they have plenty of tables and chairs.
From the food court to the many other dining options scattered throughout the grounds, you will have your choice of just about every American food possible.
Sure there will be healthier food options at the fair, but this only happens once a year, so how about trying some Frosted Flake Fried Chicken on a Stick, Fried Candy bars, or a Fried Oreo!
There will also be Fresh Salsa Contests, All-Natural BBQ Sauce Contests, Grilled Cheese Competition, and Bacon Cook-off. Plus, an on site Flapjack Flippin' Contest. Finally, Homemade Ice-Cream and Topping Contests, and Pies, Pies, and more Pie Contests!
New Attractions for 2018 with a couple of "Must Do Items" for The Kids.
MOO U BARN TOURS
These guided trips through the fairgrounds barns will take about 45 minutes each, and will be available all 10 days of the fair. Tours begin in the Livestock Annex at 10am, 11am, 12pm, 1pm, 4pm, 5pm, 6pm, and 7pm daily, except no 10am tour on Sept. 7
"THE BUTTERFLY EXPERIENCE"
An enclosed butterfly garden, where children and adults can walk among fluttering butterflies and watch caterpillars munch on plants, all while learning about the life cycle of a butterfly. Located at the East side of Lake Talbott. Open 9 am-8 pm daily.
TIMBERWORKS LUMBERJACK SHOW
Featuring a variety of lumberjack competitions, such as log rolling, speed climbing, axe throwing, speed carving, hot saw, and springboard chop. Located at Gottschalk Park, show are at 11 am, 1:30 pm, and 6:30 pm daily.
LASER LIGHT SHOWS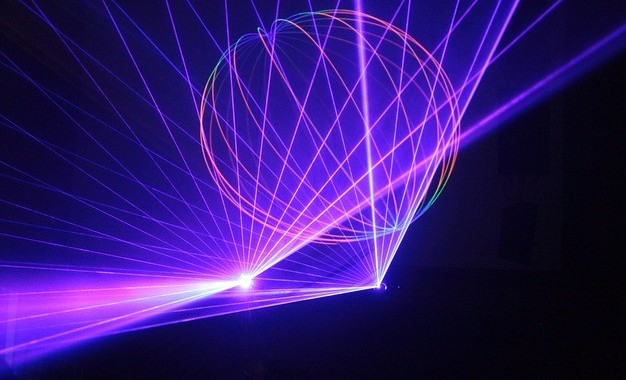 On Sept. 7, 8, and 9, The Nex-Tech Wireless Grandstand will light up after each night's concert, thanks to an encore laser light show with music to create a dynamic evening experience for fair goers.
 STROLLING ACTS
An energetic band of percussionists, Street Drum Corps, on various items such as buckets and steel barrels, to produce a unique and mesmerizing sound. Also, "Robo Cars" will transform right before your eyes!
"KIDDIELAND" 
KiddieLand is home to a variety of new inflatable fun stations. Mazes, a tower of terror, face painting, temporary tattoos, and fun twisted balloons will provide hours of fun for kiddos. Located west of 4-H Centennial Hall.
AUSTIN ANDERSON & THE TEXAS TRICK RIDERS
Featuring skilled riders and horses in the Bison Arena. Shows at 10 am, 1 pm and 5 pm from Sept. 7-12
There are many other bands and singing groups that are free of charge throughout the week. You can find a list and schedule plus much more through the website link at the bottom of this post.
All paid concerts take place at the Nex-Tech Wireless Grandstand on the fairgrounds in Hutchinson.  
The 2018, Kansas State Fair will be from Sept. 7-16
The grandstand lineup includes:
KC and The Sunshine Band, 7:30 p.m. Sept. 7; tickets from $5-10. This disco band came into popularity in the 1970s with such hits as "That's The Way (I Like It)," "(Shake Shake Shake)," and "Get Down Tonight." The band's performance will be the cheapest concert of the fair as well.
Dan+Shay with special guest Cassadee Pope, 7:30 p.m. Sept. 8; tickets from $25-$60. Dan+Shay is a country duo. The pair will be accompanied by country pop artist Cassadee Pope, formerly of the rock band Hey Monday.
Josh Abbott Band with special guest BlackHawk, 7:30 p.m. Sept. 9; tickets from $15-$45. The Josh Abbott Band, frequent guests at Wichita's Cotillion, will play at the State Fair on its first Sunday.
Demolition Derby, 7:30 p.m. Sept. 10; tickets $7 for ages 13+, free for children 12 and under. As is tradition, the fair will bring back its popular demolition derby on Monday night.
Roots & Boots Tour featuring Sammy Kershaw, Aaron Tippin and Collin Raye, 7:30 p.m. Sept. 11; tickets from $25-$45. These three country artists are currently touring as part of what they call the Roots & Boots Tour, which will stop at the fair on Tuesday.
For King & Country with special guest Zach Williams, 7:30 p.m. Sept. 12; tickets from $20-$50. For King & Country is a very popular Contemporary Christian music duo from Australia. Their guest Zach Williams is a Grammy winning Christian artist.
Bret Michaels, 7:30 p.m. Sept. 13; tickets from $25-$60. On Thursday of the State Fair, the former front man of '80s hair band Poison will perform many of their greatest hits.
Trace Adkins, 7:30 p.m. Sept. 14; tickets from $25-$65. Popular country artist Trace Adkins will visit the fair on its second Friday.
The Beach Boys, 7:30 p.m. Sept. 15; tickets from $25-$60. The Beach Boys, one of the most popular groups of the 1960s and '70s, will perform on the fair's second Saturday.
Outlaw Truck and Tractor Pull, 7:30 p.m. Sept. 16; tickets $12 for ages 13+, $5 ages 5-12, free for children 4 and under.
2018, Midway Rides and Ticket Costs
Daily Hours of Operation
Friday, September 7 Moonlight Madness (Wristband) 3 p.m. – 11 p.m.
Saturday, September 8 Opens at 11 a.m.
Sunday, September 9 Opens at Noon
Monday, September 10 1 Ticket per Ride Noon – 10 p.m.
Tuesday, September 11 (Wristband) 1 p.m. – 10 p.m.
Wednesday, September 12 Ride-O-Rama (Wristband) Noon – 10 p.m.
Thursday, September 13 Ride-O-Rama (Wristband) 3 p.m. – 10 p.m.
Friday, September 14 Moonlight Madness (Wristband) Noon – 11 p.m.
Saturday, September 15 Opens at 11 a.m.
Sunday, September 16 Last Blast (Wristband) Noon – 8pm
2018, Wristband Prices
$30 after August 1
2018, Carnival Ride Sheet – 22 Tickets
$20 through Sept 6
$25 beginning Sept 7
2018, Fairground Rides
Daily Hours of Operation / Prices
Purchase these tickets at the Kansas State Fair Ticket Office
Big Slide 9:00 am – 7:30 pm $2.00 or Package of 4/$7.00
Lake Talbott Boat Ride 9:00 am – 7:30 pm $4.00
Sky Ride 9:00 am – 7:30 pm $5.00 Round Trip
State Fair Railroad 9:00 am – 7:30 pm $3.00
Ye Old Mill 10:00 am – 10:00 pm $3.50
| | |
| --- | --- |
| Special Rides For The Kids In The Link Below | |
For more info. Go to https://www.kansasstatefair.com
Kansas State Fair
2000 N Poplar St, Hutchinson, KS 67502